xHREMTM: HREM Simulation Suite
New Version (v4.5) is available now!
xHREMTM (WinHREMTM/MacHREMTM) is a suite of the high-resolution electron microscope (HREM) simulation programs that will run under both Windows and Max OS. This emerges from the HREM image simulation programs based on FFT multislice technique developed at Arizona State University, USA. This is one of the most reliable and efficient HREM image simulation programs in the world. Computing speed is optimized by using Intel's Math Kernal Library (MKL).
Flier/Specifications
Manual (PDF format)
References and Technical Notes
K. Ishizuka and N. Uyeda: A New Theoretical and Practical Approach to the Multislice Method, Acta Cryst. A33 (1977) 740.
K. Ishizuka: Contrast Transfer of Crystal Images in TEM, Ultramicroscopy 5 (1980) 55.
K. Ishizuka: A practical approach for STEM image simulation based on the FFT multislice method, Ultramicroscopy 90 (2002) 71-83.
K. Ishizuka: Multislice Formula for Inclined Illumination, Acta Cryst. A38 (1982) 773-779.
K. Ishizuka: Prospects of atomic resolution imaging with an aberration-corrected STEM, J. Electron Microsc. 50 (2001) 291-305.
Download
Commercial Programs (Licensed Programs)
You have to purchase a license (hardware key) to run this program.
Please send your price enquiry to support@hremresearch.com.
New Features
xHREM at v3.6 (Oct. 2011): see the details
STEM Extension at v4.4 (Nov. 2018): Second annular detector.
You can calculate at the same time two images from annular detectors, such as HAADF and ABF images, or HAADF and LAADF images.
STEM Extension at v4.5 (Sept. 2020): DPC signal simulation
Differential Phase Contrast (DPC) signal can be simulated with this version. The DPC signal can be integrated to give a phase distribution by using the qDPC plug-in for DigitalMicroscope.
STEM-DPC ReadMe
STEM-DPC bata for Windows
From xHREM v3.6 a HASP HL (SRM) key is required. The users who are using a HASP4 key or an old HASP HL key need to upgrade their key to a new HASP HL (SRM) key.
Please contact to support@hremresearch.com for the cost to upgrade your key.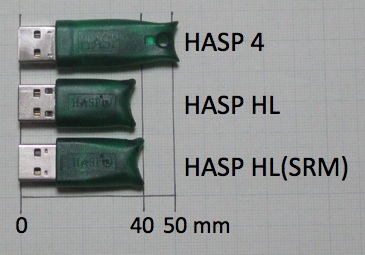 Free Programs/Utilities