This plug-in gives a capability to a scripter to handle mouse clicks.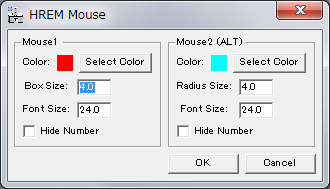 Manual
Download
for GMS 3.4 (64bit)*
for GMS 3.3 (64bit)*
for GMS 3.2 (64bit)* (applicable from GMS 3.0)
for GMS 2.3 32bit GMS 2.3 64bit
for GMS 2.1 32bit GMS 2.1 64bit (applicable from GMS 2.0)
for GMS 1.x (32bit)
HREM News
Please Subscribe to the HREM News to get latest information on this plugin.
Note: If you have already subscribed to the HREM News, please don't subscribe again.